Shotgun Sights: Where to find them?
A 'sight' in terms of devices, is used to provide assistance to different kind of Aiming weapons, surveying instrument or any other instrument which involves the human Eye. Sights are simple system or simple set of Pointers or markers that are aligned together with themselves as well as with the target.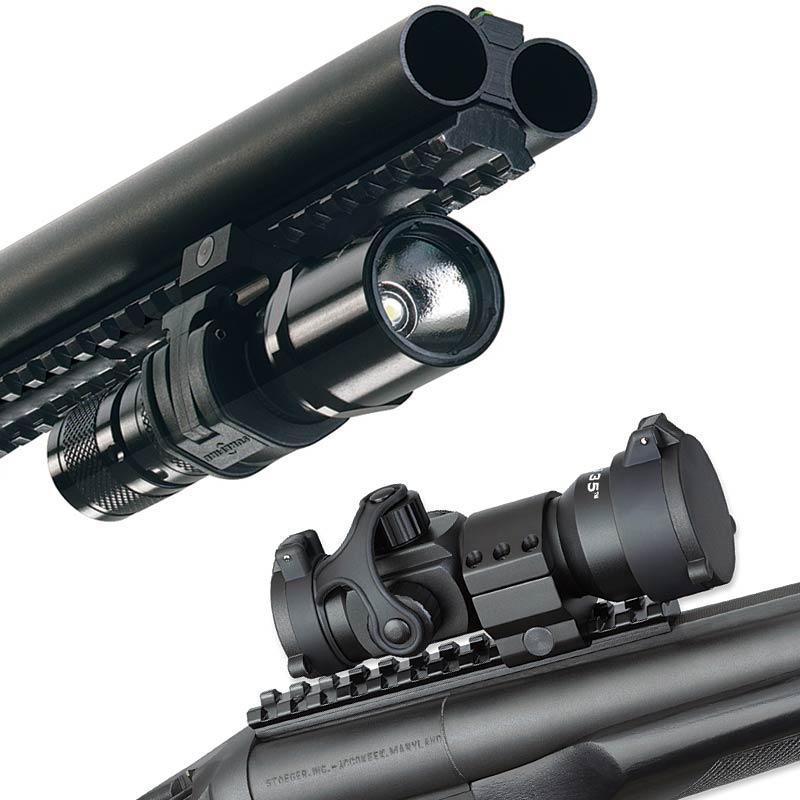 This is done by doing the alignment of near end and far end of the device in same line with the target.
There is the availability of Optical Sights for the advanced users, so that they can have the vision of aligned aiming marker with the same focus as of the target.
These optical devices include Reflector and Telescopic sights. With some more advanced devices, like Laser Sights, the user can see the projection of aiming point right on the target.
The weapon technology has been involved in developing more and more advanced devices over the years. Sights, today, are available almost for all shooting weapons. Whether it's a Hunting rifle, sport shooting rifles and handguns, law enforcement guns or heavy military guns and rifles, depending the prices and the range of shooting. This device is available for all segments of Arms.
Shotgun Sights
Once again depending upon the prices, various Sights are available which re particularly meant for shotguns. Whether it's a combat shot gun or a general shotgun, this gun is meant for short range shooting, the scopes will never be a good option for this segment of guns. One can get a better aim on target by spending just a few dollars. The price range starts from just a few dollars and can vary up to a few hundred dollars, again depending on the quality and the brand.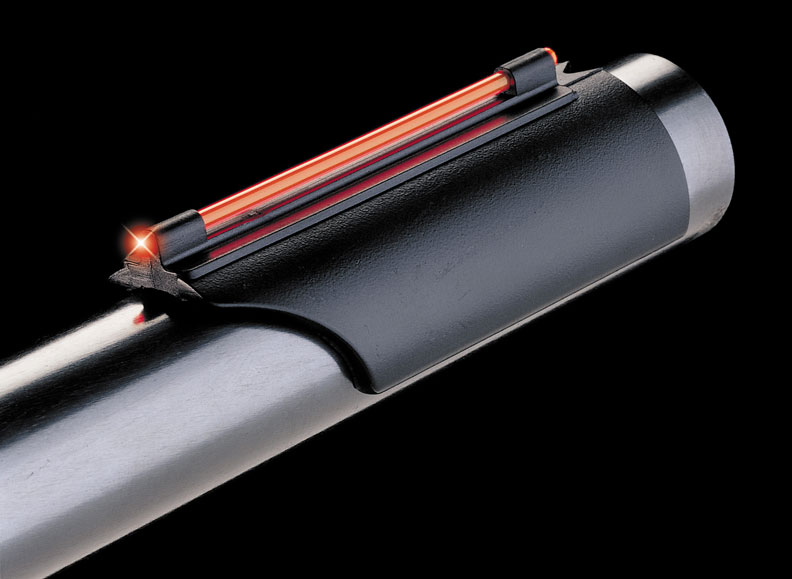 Truglo Shotgun Sights
One of the better Arms accessories manufacturing company is Truglo. It offers various phenomenal accessories including sights for different arms. Truglo shotgun sights products are popular among many professional shooters all around the world.
For shotguns, it manufactures good quality and reliable yet cheap sights. The range starts from under $10 dollars and goes up to hundreds of dollars.
For shotguns, it offers sights for both front barrel and the real barrel.

They fit on the shotgun barrel very perfectly.
They are available in many designs and colours.
Both fiber optic shotgun sights and general sights are available.
This brand owns some very popular sights like Truglo Starbrite Deluxe Fibre-Optic Shotgun Sight and Truglo Fat Bead Fibre-Optic Shotgun Sight Green 2.6mm TG948CG. But if you are willing to go for higher price range with a better quality, Sights like Mossberg 835 26 Inch Barrel Ported Foring Cone Lenghtened and Tru Glo Sights are also available. These products are available at huge online marketing websites like Ebay and Amazon and come with various attractive discount offers. For more details you can visit Truglos website.
Tactical Shotgun sights:
These sights are little bit more advanced than the basic sights. And therefore they are available in a little higher price range. But, the functionality and comfort they provide while shooting is worth the price. They are generally meant for higher range of shooting. They come with fibre optic functionality which enables the shooter to get more accurate within seconds of time during long range shots. These sights are available with some additional accessories like flash lights. The fibre optic technology adjusts the focus of the pointer with the focus of the target, due to which the shooter can re aim the target much faster than in the case of general basic sights.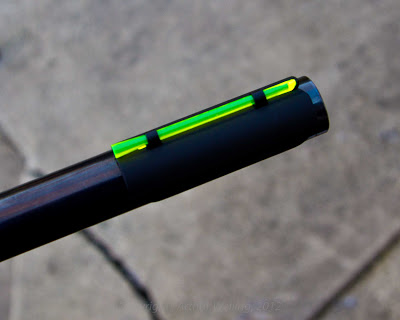 Aimpoint Pro
If you are looking to take some long range shots in a competition, you must have proper aiming equipment along with good shooting skills. To find such equipment, the perfect Aimpoint pro is the right destination. The good thing is this brand manufactures different and specific gun scopes and sights depending on different guns, range, barrels, shooting conditions and range and of course the shooting event. Many military and shooting academy use the products manufactured by Aimpoint.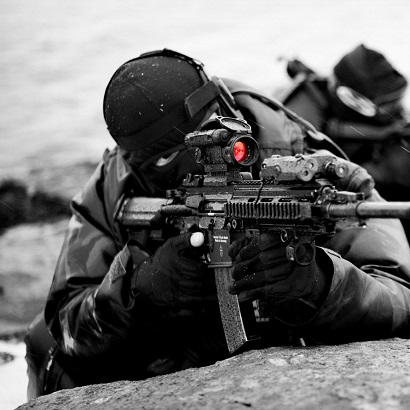 Aimpoint, also manufactures the scopes and sights especially for dark shooting conditions like the night hours. They include Night Vision technology in their scopes so that one may take proper shot even if the target is invisible to naked eyes. They even manufacture advanced fibre optics lenses for short range small handguns and pistols. They are almost everywhere when the weapon accessories are concerned. One can visit their official homepage, www.aimpoint.com for more detailed information on the availability and usage of wide range of products.