Women And Their Gun Range Bag
Women are slowly becoming fascinated with target shooting and hunting. That is why many firearm supplies are custom made to suit their individual needs. Items ranging from hand guns to gun range bag are now manufactured in different designs. Basically it is the color and print that sets these items apart and makes them feminine.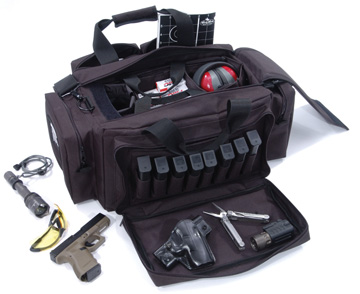 Studies show that the number of gun owning women has reached 23% in 2011 and will continue to grow until 2015. Statistics has not yet released an updated number but most believe that this will continue to increase every year. Women today find that the need for self- defense and protection is necessary and having a partner to defend them is no longer relevant. Gun use among women is a manifestation of independence.
Take a look at these ladies gun range bags and cases. These come in hundreds of colors and models to keep every woman engaged in shooting and hunting sports.
Shooting Range Starter Kit
As what they say, everything that a woman needs start with is a best gun range bag. This one contains the following:
a pair of pink ear protectors with an adjustable and folding headband, clear shooting glasses with adjustable rubber nosepiece and silver frame with pink details.
a DVD which contains useful information on gun basics and safety, types of guns, handling and holstering techniques for women.
a twill shooting cap with a curved visor and adjustable back buckle
This pink gun range bag made of twill that has padded compartment and a sturdy bottom. It comes with two zippered pockets and an adjustable shoulder strap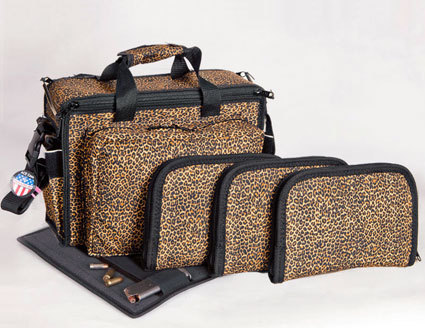 Handgun Cases
A very feminine concealment bag that is something a woman should have when travelling or making an appointment with a gun dealership representative. Wherever she goes, these bags are definite beauties.
 13" x 7" in dimension, the interior is lined with soft padding with two external pockets for the magazines
heavy duty zippers and adjustable straps
in different shades of animal and camouflage prints
Competition Range Bags
Women who join shooting competitions and sports hunting need to have carry- all gun range bag to make sure that all supplies are in place, in order and come handy when needed.
16" x 8" x 12" polyester bags that are soil, water and stain resistant
have sturdy nylon lining, fully padded with four gun compartments for the ammunition and accessories such as binoculars and a reliable aimpoint pro
with eight slots for magazines and four side pockets and an extra fanny pack to hold cellphones, vanity kit, eye protectors and keys
zippers are heavy duty that can be locked
these bags coms in retro designs, paisley and tribal prints, colorful polka dots and florals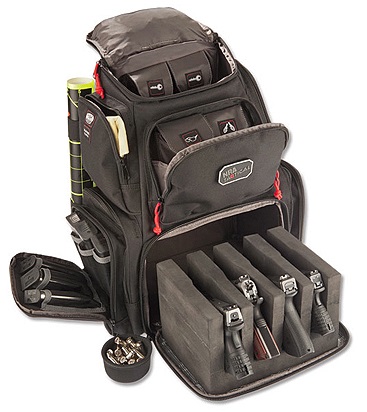 Long Gun Cases
These bags protect rifles and shotguns from being handled carelessly. They are so chic and can be carried effortlessly during hunting trips.
 the interior is made of nylon with padded cases, size is 13"x 42"
with single side pocket in two compartments to store supplies and accessories
handles are padded, zippers can be locked and the shoulder straps are adjustable
come in a number of floral and animal prints, paisley and retro designs
So what do you think about the gun range bag and cases? You can definitely find them online stores and in a number of gun shops. Prices vary depending on the style and design. These bags make wonderful Christmas presents this coming holidays. So grab one now and make your mother, sister or girlfriend happy and proud.