Weaver scopes are a necessity to anyone who handles a gun/ rifle. From long range to up close, competition to hunting shooting, these high quality tactical scopes will provide you with the ballistic precision you require. What is more, you can now get them at bargain prices, using the available discounts. Additionally, they come replete with the Limited Lifetime Guarantee from Weaver.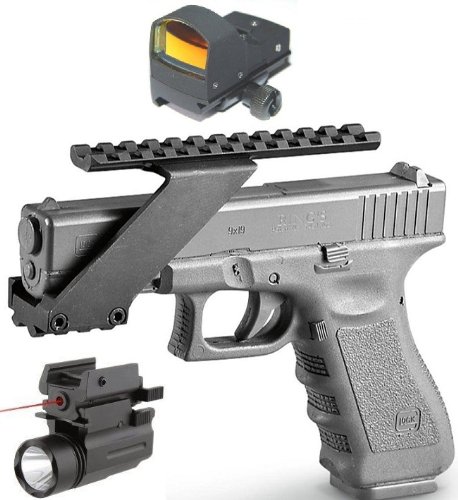 Clearer Vision and Aim 
All the weaver scopes you will come across feature fully multi- coated lenses, one- piece tube construction, crisp ¼" MOA adjustments and fog- free viewing. This means that you can use them with dependable accuracy. They are also designed ergonomically for extended comfort and easier handling at a small price tag.
Quality Glass for All Situations
On the other hand, those involved in protecting liberty and life, both internally and abroad, can now rely on Weaver. The brand has come up with rugged riflescopes that are designed to provide great dependability during tactical operations. As part and parcel of the Super Slam series, these scopes are manufactured to provide strict tolerances with reliable performance in harsh environments.
Categories and Types of Weaver Scopes
The large family of scopes is engineered to the stringent standards set by Weaver and loaded with some of the most advanced technical features.
Vintage Weaver scopes
Vintage weaver scopes are great for hunting and other gun uses. They are very reliable, if you know what you are doing with an old gun in the first place, of course. Vintage scopes are particularly useful for those who can do well without the fancier reticles.
Tactical Scopes
Tactical scopes are as rugged as they come. They are designed to adhere to strict tolerances while providing critical performance standards. As the name suggests, tactical scopes such as the Tactical Series riflescopes, should be applied in tactical situations and environments.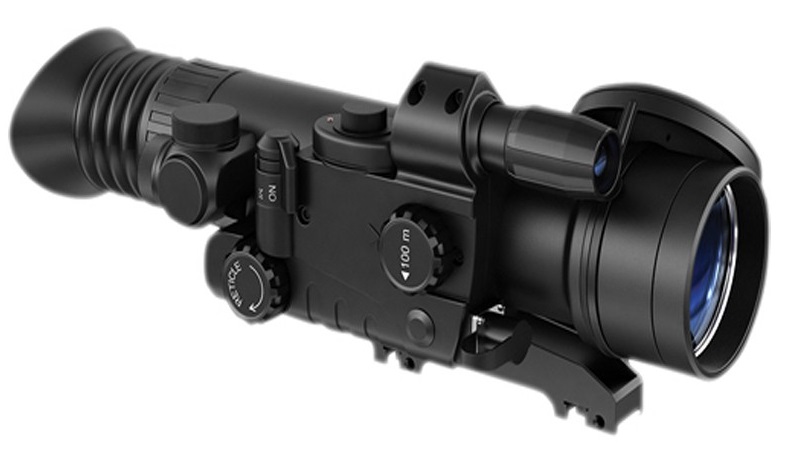 Buck Commander Series
This series has been designed for the outlandish hunting styles required of Buck Commanders. They offer super- fast focusing powers and improved performances in almost every condition imaginable.
Spotting Scopes
Spotting scopes provide greater accuracy, especially from a distance. They also offer consistent, rugged performance with the classical reliability and tradition of Weaver.
Dot Sights
Dot Sights have been perfected for easier target acquisition. The illuminated non- magnified sight provides the best conditions for various hunting and shooting adventures. Examples include the Micro Dot sights and the Red/ Green Dot sights.
Handgun Scopes
These Weaver pistol scopes are designed such that they can withstand the sheer power of the modern handgun and pistol. They deliver reliable and rugged accuracy in that savoury compact design. In this range, you may choose any gun from the Classic handgun scopes range.
Laser Rangefinder
The 8 by 28 mm, 1000- yard laser rangefinder from Weaver will give you reliable and accurate performance in the field. It can also range out deer- sized animals to 600 yards, with reflective targets out to 1000 yards.
Muzzleloader/ Shotgun Scopes
Specifically engineered for muzzleloaders and shot gunners, these scopes include a wide variety of reticle choices and magnification ranges for different users. A good example is the 40/ 44 Shotgun/ Muzzleloader scope.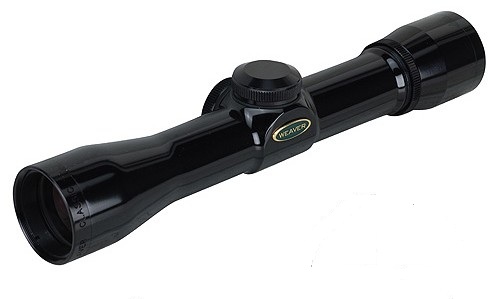 Choosing Weaver Scopes
Most people wonder why Weaver rifle scopes are so popular. Well, first you need to consider the rugged reliability of their Micro- Trac system before you even check the other features, such as:
a)     Four- Point Windage and the Elevation Adjustment System
Most riflescopes only use a single spring with the elevation and windage dials for adjustments. However, the Micro- Trac system employees 2 springs working hand in hand with the windage and elevation system. The counter force exerted by these springs provides 4 points of contact, for consistent and even adjustments. Thus, the scopes last longer and are more accurate.
b)     High Precision Features
The Micro- Trac Adjustment System comes with high- precision features, including:
Four- point, dual- spring system that provides better performance and precision alignment
Specialized bulges machined on the erector tube which creates broader pressure ridges. This keeps contact close to the adjustment screw's center
The contact points align with the bulge to ensure there is no slippage
Enhanced 2- spring design to maximize uniformity and force throughout the elevation and windage travel adjustment range
The high quality of materials used means that the springs can withstand rough handling and heavy recoil
Finally, Weaver scopes and the quality Aimpoint Pro are designed with input from top professionals. They incorporate many new features with a view to improve the sight performance within the most challenging of conditions. Even vintage scopes fair relatively better compared to lesser known scope brands.