Tactical Scopes
Tactical scopes offer the most effective and efficient sighting system for a rifle. They are specially designed for long distances and when the target must be kept perfectly centered within the reticule. They therefore enable someone to deliver the bullet with pinpoint accuracy, preventing any harm to unintended targets. Tactical scopes are essential tools that are used by professionals who protect the public. They are extensively used in the hunting, military and by law enforcement officers. With the scope, very large distances are traversed visually while keeping the shooter at a safe distance and well protected behind a barrier. Perfect selection of a target amidst numerous obstacles can be achieved by a tactical scope.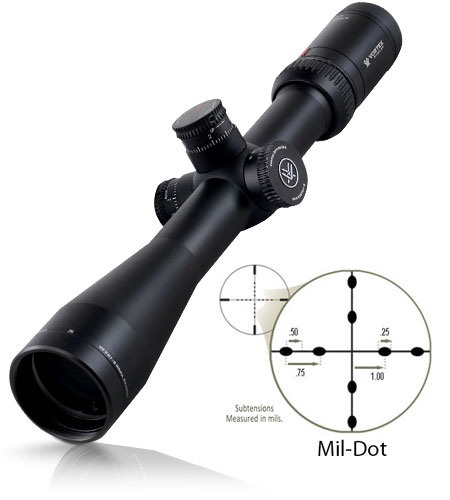 Scopes have robust constructions. The inner tube, which is locked securely with a coil spring positioned within the tactical scope casing, prevents minor movements after the target has being sighted. The coil positioning system makes the scope easy to lock on the target; hence repetitive shots can be made without correcting the scope adjustments. Scope housings are tightly sealed in order to prevent humidity penetration, which would result to fogging between the lenses. In humid conditions where distorting heat waves are created on the horizon, tactical scope can bring a view for accurate shots every time. The casing is firmly mounted with strong hardware for virtually any weapon. The tactical rails give an option to mount another accessory on the scope. These gadgets provide detailed distance estimates. This allows the shooter to adjust the power of the rifle to match the sighted target distance.
Leupold Tactical Scopes
Leupold tactical scopes are heavily used by US military. They are highly regarded for their accuracy and reliability. Leupold tactical optics serves best for long- range targets. They include;
Mark 6 Rifle Scope
They offer State-of-the art tactical features that are unique among other scopes. They have BDC dial feature and both illuminated and BDC reticule are available. They are usually small, light and fast in operation. They have optimum magnification and wit good objective size.
Deltapoint Reflex Sights
They are normally used on shotguns especially when plinking or in competitive shooting. The scope gives an intuitive operation with the precision red dot ease. Their accuracy keeps even the novice shooters right on the mark. The device has an illuminated reticule. This scope is one of the tactical scopes that the best home defense optic, since it can also be used with handguns.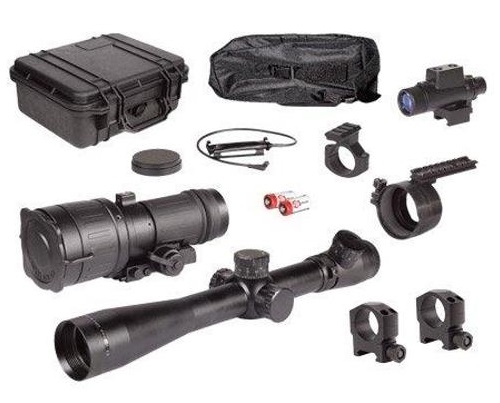 Tactical Prismatic Riflescope
This scope gives the shooter a quick target acquisition and accuracy of a non-magnifying red dot sight. Its edged glass reticule is visible with or without the removable illumination module. This means that the scope can still function without the batteries. This non- magnifying optic is ideal for close targets and where fast action is required.
Bushnell Tactical Scopes
These scopes have superior performance in low light with variable power versatility. They are normally used for short or medium ranges. The scopes employ laser rangefinder technologies to cumber the most demanding tactical challenges on the planet. They are specially designed for high precision and ruggedness. The scopes are normally used by law enforcement experts, competitive shooters and in military. Bushnell tactical scopes include:
Elite Tactical.
Legend Ultra HD
Trophy XLT
These tactics are fully multi-coated with a fast focus eyepiece. They are filled with dry nitrogen with an excellent rain guard. They are also shock proof with a high degree of light transmission.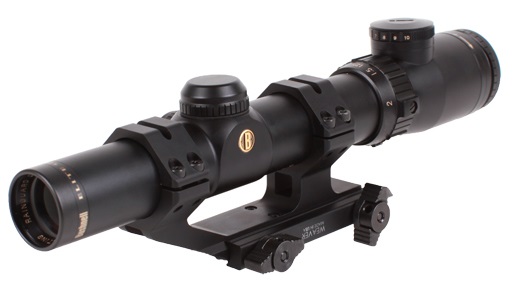 Nikon Tactical Scopes
Nikon tactical scopes generally have large and easy to read knobs that are graduated in a quarter minute adjustments. Power settings in this scope are usually adjusted with turning a dial on the ocular piece which is located at a strategic point. This ensures that the eyepiece is not moved while adjusting the power knob. The knobs are easy to grip with serrations on top. The clicks are highly noticeable and one is certain of feeling them even when wearing gloves. These scopes include:
Nikon Monarch Rifle scope
This scope has 30 mm tube made from aircraft grade aluminum and is of a traditional design. Just like others, it is a one piece tube with the knobs sitting up on a rounded and elevated shoulder. Elevation and windage knobs are fairly large with 4 set screws around the top portion. As a result, one is assured of knobs staying in position once set or zeroed. The scope has a good range of eye relief and is conveniently used in high recoiling rifle. Its good amount of elevation lends itself well to high power rifles. However its low magnification prevents it being used on long range rifles.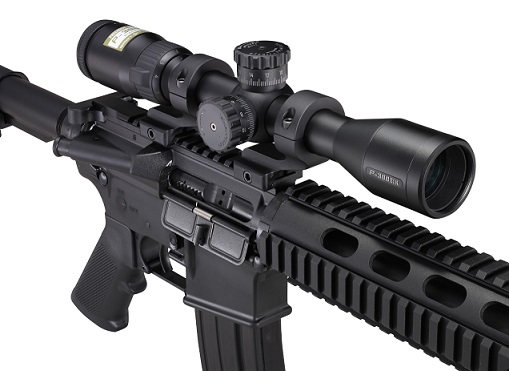 Aimpoint Pro
The reliable aimpoint pro scope is made of a hard-anodized 30 mm tube, which encloses a highly designed circuit. The Patrol Rifle Optic incorporates extremely unique features, which optimize the system's sight performance. Its long lasting battery is able to keep the sight switched on for a minimum of 3 years. The front lenses have a unique band-pass coating, which allows the scope to be used with all generations of night vision devices. The modular QRP2 mount consists of a spacer that can be removed to enable the use of the sight on police shotguns or sum machine guns. Flip covers are installed to protect the lenses while the red dot is utilized to allow maximum accuracy at all distances.