In the world of law enforcement, police officers should always be alert and responsive to any potential threat that could happen within the place of their responsibility.To address this, numerous operational devices are produced and issued in order to conduct timely action to any certain type of crime. This is where different types of gun and gun holster come into play. Moreover, other accessories like the Aimpoint Pro and infrared telescopes are needed for a smooth operation especially those conducted at night.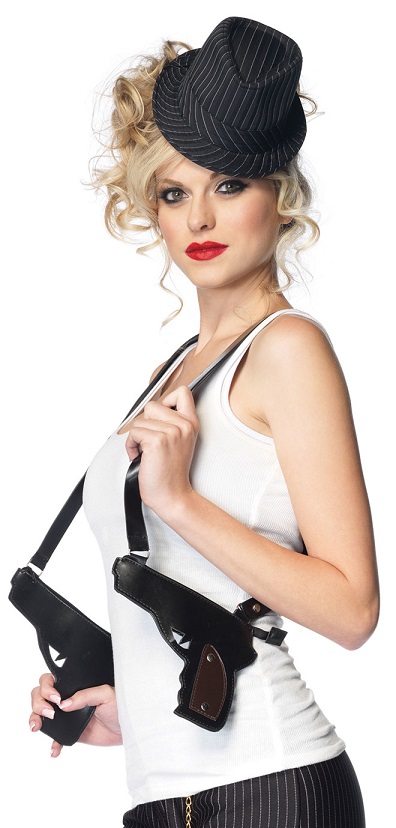 Speaking of gun holster, this item is designed to offer protection and provide immediate and easy access to handguns. They are attached to the person's belt or worn at the waist or on any part of the body that can be concealed but readily drawn. The materials used for gun holsters come in the form of leather, nylon and plastic.
Different types of holsters exist in the market today and they are categorized in terms of functionality and how are they worn. Basically the following are the common types that can be seen worn or used.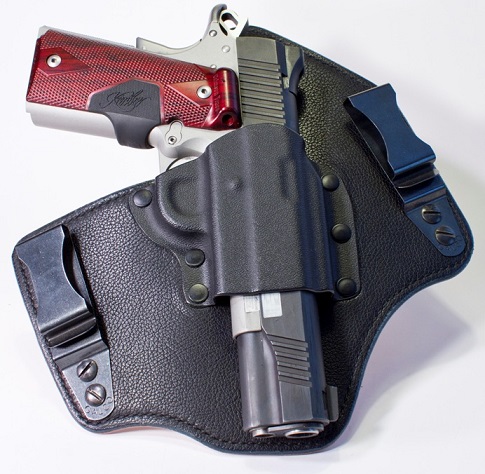 Kind of Holster for Guns
Belt Holster – Law enforcers prefer this type because it is most convenient to wear and can be easily concealed by a jacket or uniform. It is designed to follow the contour of your body side and its actual curve allowing a more comfortable and speedy grip. A gun holster belt can prove that you can yank, tug, jump, bend and run without giving you any trouble. This type can handle both double- action revolvers and semiautomatic pistols. It also comes in right or left hand designs.
Shoulder Holster –The shoulder gun holster is commonly featured in action movies worn by police officers, law enforcers and detectives. The good thing with this holster is that it can be completely concealed. Extremely comfortable because the weight of the guns they carry is distributed across the shoulder, this type of holster does not need a belt at all. Moreover, drawing your guns can be quick and easy if the jacket or vest is unbuttoned or unzipped.
Car Holster –For back up ammunition, the gun holster for car is the perfect choice.This comes in varied adjustable forms and can be concealed right in the driver's seat or below the steering wheel. This type of holster also keeps the ammunition in a safe and accessible place when doing surveillance operations.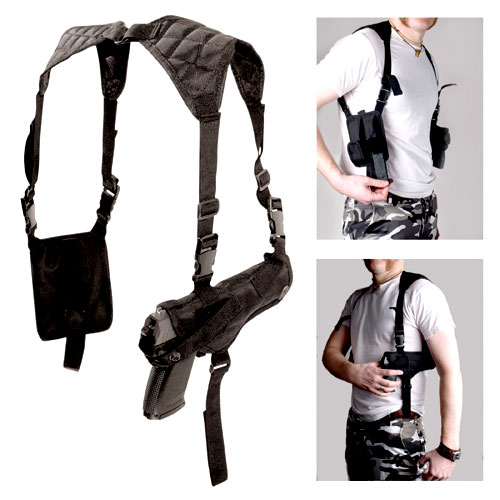 The gun industry has always been concerned with the safety and security their products can provide to their clients. With an increasing number of people who can legally carry guns and pistols, the competition of making concealed weapons is starting to become a trend. No one would like to carry guns visible in the public right?
Procuring a gun holster is very easy since there are numerous brands, models and designs available in the market today. What needs to be considered is the purpose why you need to buy one, the budget since holsters are made of different materials that can influence the market selling price and the type of activity where you usually use hand guns or pistols.
With the increasing demand for concealed firearms, manufacturing companies design few unconventional types that can hide these weapons especially for those who do not want to wear the conventional holsters. The target market is composed of ordinary, working or retired people who believe that they have to protect themselves and family. Some make use of cigarette cases, day planners, purses, fanny packs and other pedestrian items.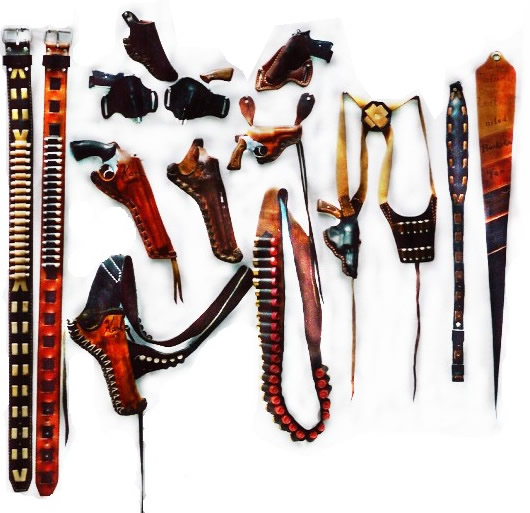 Whether you work in a police organization or simply an ordinary citizen who can legally bring a gun, concealment is still very important for your firearms to avoid intimidating the people around you.