Shoot Far Using Rifle Bipods
Long-range shooters love rifle bipods. These bipods are the most stable rests for shooting that are available except for the bench rests. Many shooting enthusiasts and hunters usually attach bipods to the rifles that they use since the field has a limited number of natural bench rests and one is not supposed to shoot without a rest if it is possible. You can achieve accuracy shooting that is better than ¼ MOA by using bipods. You can use these bipods in various situations even though it is impossible for you to use them in some situations. One of the most notable advantages of these bipods is that they allow you to use traditional shooting positions and rests by simply folding up and out your way. Their biggest drawback is the weight that they add to your rifle.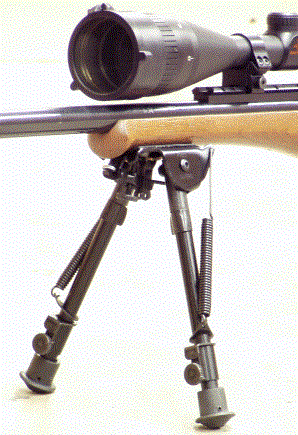 How to employ rifle bipods
It is very simple to employ rifle bipods in the field.
You must ensure that you have a platform for resting the bipods if a shot opportunity that gives you a significant advantage to shoot from a position that is more stable, such as for additional accuracy or long range in order to ensure that you are not obstructed. This can be a boulder or a stump as well as the ground that is beneath your feet. You can adjust them for uneven height and terrain.
You should make the legs tense by slightly pushing forward by using some of the harder recoiling rifles. There are tactical rifle bipods, particularly those that have less recoil, which do not need you to push forward and you can have excellent accuracy by having a hold that is more neutral.
When you are practicing in order to see what you need to be very accurate, you must experiment.
If the bipods are not tall enough, you can gain elevation by setting them on a backpack.
Alternatively, you can set them on other artificial means that can enable you to gain elevation. You should prevent the bipods from becoming crutches; you will need to resort to natural rests or position shooting in many situations when you are in the field because of the terrain of the land.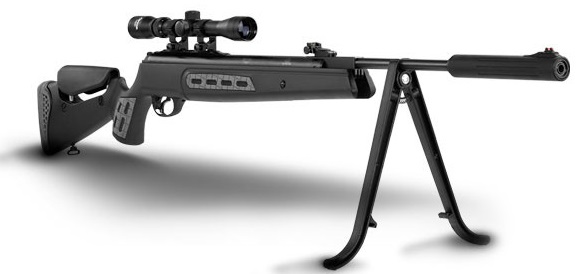 The different brands of bipods

Various brands of rifle bipods are available and most of them are categorized under the Harris style and the Parker Hale style. Most brands are very effective because they have multiple options and heights available. However, you should seriously consider specific options such as the reliable aimpoint pro. Swiveling is among the options that you should consider important because it allows you to deploy on semi-uneven ground before simply twisting the rifle in order for you to have the cross hairs plumb. The quality of cheap rifle bipods such as Shooter's Ridge and Outers and brand names such as Harris differs greatly. A sloppier feel is noticeable when you test cheaper brands and occasionally loosening of bolts may start to occur. The brands that are more economical may be fine for you if you lock tight your important bolts and nuts and take good care of the equipment. You should opt for one of the best rifle bipods regardless of the additional cost if you want to prevent the bipods from becoming other pieces of equipment that need maintenance.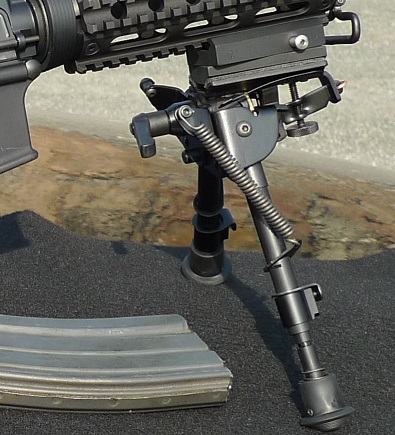 Accessories for tailoring the bipods

Accessories such as claw fee and ski, which allow the tailoring of the bipods for the terrain that you want to shoot in, are available. The claw feet are very useful when you intend to make the legs a slightly tense. The factory provides many of the bipods that have the Parker Hale style such as Versa -Pod with various feet options. For Harris style, other companies provide spike and claw feet. For the Harris swivel models, the "pod lock" is the favorite accessory for many people. This is just a ratcheting lever for replacing the swivel tension knob. You can use your hand to increase the tension in order to get a hold that is more stable on target. You can quickly release the tension in order to allow easy movement into the appropriate position before quickly re-locking.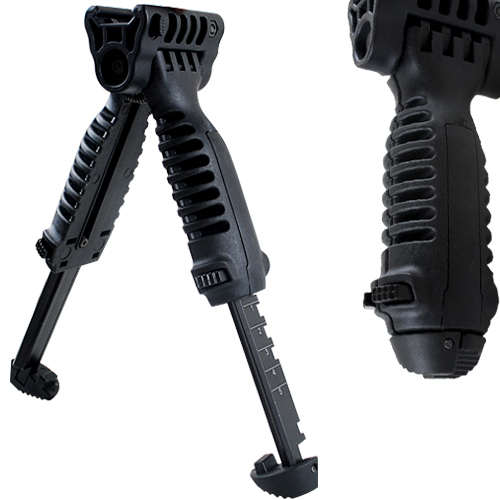 The 6"-9" Harris Swivel that has notched legs and the 9"-13" Harris Swivel that has notched legs are the favorite bipods in recent times. The notched legs function in a different way from that of the standard ones. Hence, they usually spring out to full length when you depress the release button on all of them.