How to Choose a Rifle Case
When purchasing hunting equipment, most gun rifle enthusiasts will often opt for either a soft or hard rifle case. Each type of case serves a different purpose but both are used as a form of protective gear designed to keep your hunting equipment safe and secure from damages and scratches.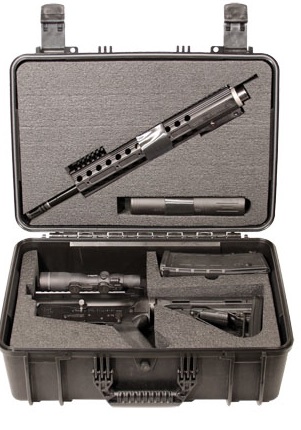 Things to consider when choosing a rifle case:
Firstly you will need to decide what function your rifle case will be used for.

A hard sided rifle case is highly effective in protecting your rifle scope.
When you want to access the rifle quickly, a zip-padded case or gun sock may be more economical and well-suited to types of rifles that don't have scopes installed.
Also consider the location where you will be toting the rifle.

If you will be on the back of a horse, a gun scabbard that is attached the saddle on the horse is ideal.
If you are carrying your gun in an ATV vehicle, a gun boot specifically designed for an ATV will be more beneficial to you.
When travelling by boat, it's imperative to have a zip-padded rifle case that floats in water, in case of an emergency situation.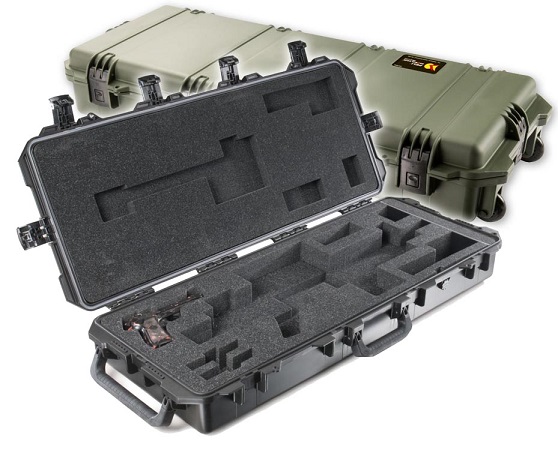 The Best Type of Rifle Case
When choosing the best type of rifle case for your needs you will need to measure the size of the rifle and choose a rifle case that is several inches longer so the rifle can fit inside.
Padded cases which can be zipped up will need extra space for the zipper to function correctly.
Always test the rifle inside the case before you buy any equipment.
In addition, try to select a rifle case based on the rifle's sighting system or the reliable aimpoint pro.

 If the rifle has a scope, or you plan on installing one, there are several rifle cases that are slightly bigger to allow room for the scope to fit.
 If you are flying with a gun, purchase a hard plastic rifle case that has two holes to accept a lock.
If you will be flying with two guns or with one of your hunting partners, purchase a double rifle hard case which has enough room to hold two firearms and keep them secure and safe.
If you have shooting accessories like magazines, it is advisable that you buy a case with enough storage to hold these items. Many hard plastic rifle cases have several different storage compartments inside the casing and some padded cases with a zipper function have storage pockets on the outside, ideal for storing ammunition and magazines.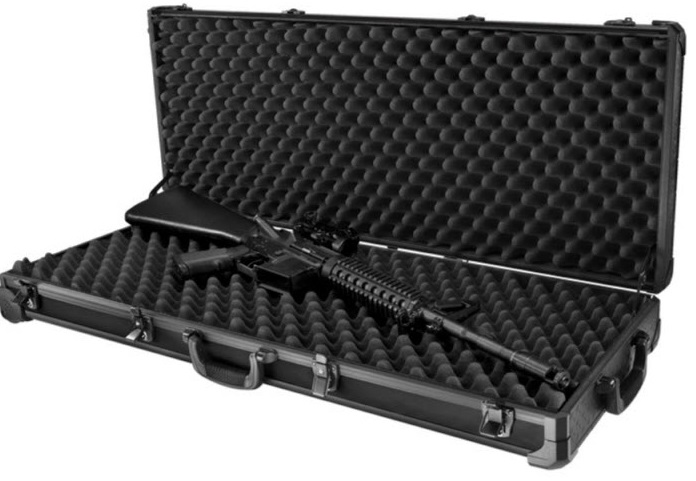 Soft Rifle Case
A soft case is more lightweight and is usually easier to transport than a hard plastic rifle case. They are also typically secured with a zipper and are available to purchase in a wide variety of colors and materials, most notably canvas, neoprene, nylon, leather or polyester.
 If you are going on a boat or hunting for waterfowl, soft cases are sometimes made with materials that allow them to float in the water.
Hard Rifle Case
The hard rifle case is often made with different materials, such as wood, aluminum, plastic or composite materials that make the shell hard around the edge of the case. This provides an extra level of protection and keeps the rifle much more secure than the soft case. Depending on the weight and the size of the firearm, the size of the tactical rifle hard case will often vary. As the hard rifle case is waterproof, this prevents the corrosion or rusting of the metal components of the rifle.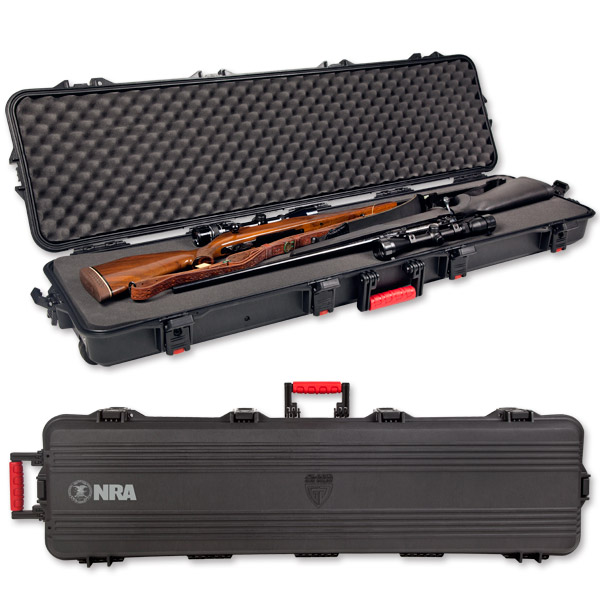 When choosing a rifle case, you will need to consider whether you prefer an extra level of protection over a lighter weight and portability. If you prefer the latter, a soft case will often be the best choice. It can offer pockets, pouches or other types of storage so you can contain ammunition and magazines, in addition to just your rifle. Conversely, the hard rifle case offers much more in the way of enhanced security and protection and is required if you are flying as it is the only type of case that is manufactured with an inbuilt locking system, enhancing the security and safety of the rifle. Always remember to keep your rifle in some type of gun case when it is not being used for security reasons and transportation.