Cool Rifle Cheek Pad
Rifle Cheek Pad goes by several other names such as rifle cheek rest pad, rifle cheek rest, rifle cheek riser, and many more. As the name indicates, it is a cheek pad for rifle, covering the butt of the rifle. It serves many purposes, such as saving the marksman from feeling the impact of rifle recoil after it is fired, and allowing the sniper to remain steady for longer period even when multiple shots are fired from the rifle. Rifle cheek pad provides the required support for aligning eye with the lens on the rifle.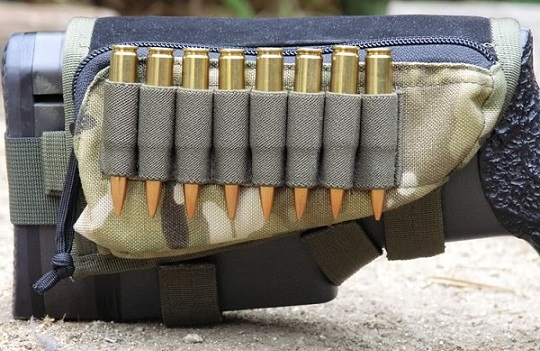 Factors to be considered while purchasing any Rifle Cheek Pad:
Whether the rifle or shotgun is being used for hunting, defense, or police duty, it is essential that the user is comfortable with it, as it may mean sitting with it for a long time. The target is usually 1,000 yards or so away, and may even be a moving target. This means the head should remain in steady position, without tiring. Slightest movement can mean a difference of several feet from that distance. Given such constraint, a cheek riser covered with pad becomes absolute necessity. There are several rifle stock cheek pad varieties available in the market. Their prices vary from as little as $10 to $30 and above. Features that need to be considered in these include:
Nature of the material. It is important that the material used is not slippery. It should be soft, yet firm, since the cheek will be pressing against it for quite some time. It should also not cause much perspiration.
The design of these cheek risers should not cut into the skin.
It should also provide the required height to enable the marksman align his head with the optics attached to the rifle. This is the reason it is also known as riser. Cheek pads should provide broad enough base so that the head rests easily. This varies from rifle to rifle and the height of lenses in each of those rifles. Therefore, care must be taken while selecting such cheek risers and cheek pads for rifle.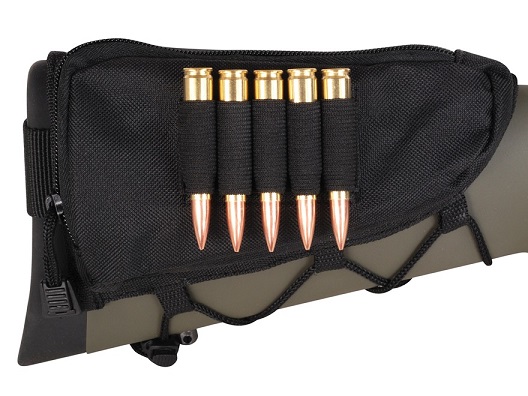 Stitching should be perfect and there should be strength in both the material as well as stitching. If it does not fit the rifle's butt perfectly like hand in a new glove, then it would be slipping away and diverting the mind of the marksman. In addition, such stitching should be durable, even if these arms are used in difficult terrain.
The fastening arrangement should be such that it should be possible for using it on different types of rifle butts. Elastic loops are often provided for fastening as well as holding additional ammunition. However, it is not uncommon to find strap strings that are fastened at the other end with velcro. Any such fastening arrangement should not be time consuming either.
A utility pouch adds to the functions of any rifle cheek pad. Such pouches are usually closed with zips.
Weight of these cheek risers matters. Rifles have to be carried around, so weight of cheek risers can add to their weight. Even a slight tilt upwards due to excessive weight can mean that bullet goes above the target. While considering the weight, the weight of ammunition loaded on both left and right side of the cheek pads also needs to be considered.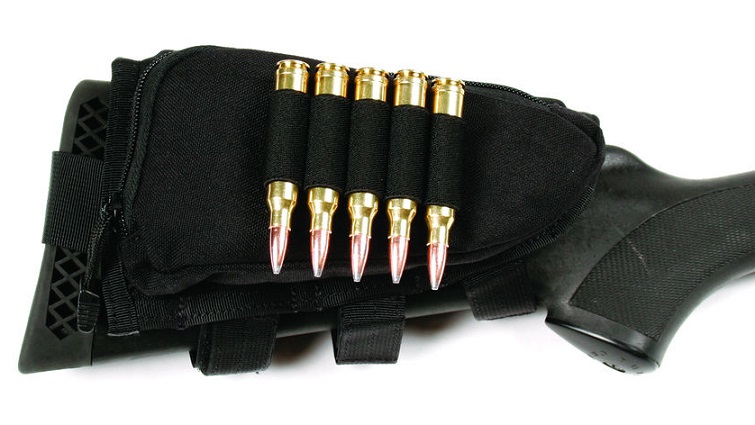 Options
While purchasing such cheek pads for rifle, care should be taken to identify whether it is for left butt or right butt of the rifle. Some of these, however, may be used either way. A few varieties of such cheek rest risers also facilitate variation in height and can be snapped on to the rifle's butt at different levels. Effectively, the marksman can adjust according to optics at different levels, if need be, because of such facility. Some of these pads may require a little bit of alterations, or use of tools for affixing. Such varieties are good for difficult terrain. The ammunition holder should also be good enough to hold stocks of different sizes.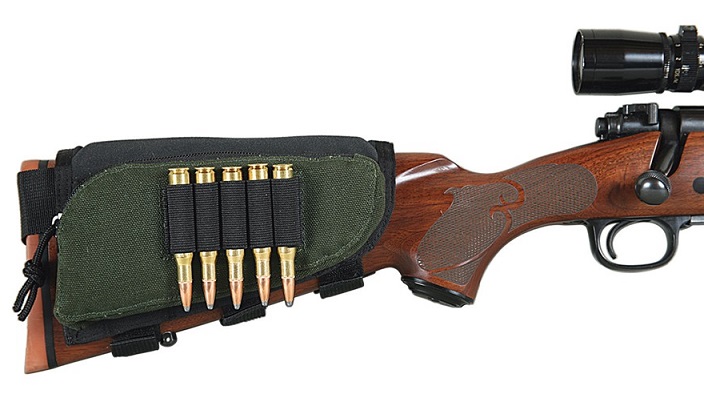 Cheek pads are not necessary if the optics are low-slung, or if the user's rifle optics include red dot. Conventional mounts on rifle usually require cheek welding, because the center of their optics is often too high. Consequently, cheek pads are essential in such rifles. The reliable Aimpoint Pro offers several varieties of optics for rifles with red dot feature. Including a cheek pad, however, ensures better results from any rifle.